Ecology International (EI) is supporting demonstration and education projects in local communities that are focused on outlining and implementing practical solutions for a more sustainable world. Such projects are intended to raise public awareness and inspire peoples of all ages, cultural backgrounds, religious beliefs and political persuasions as to how to work together synergistically to regenerate damaged ecosystems at all levels, i.e. in our homes, neighborhoods, towns, cities, states, countries, continents and globally.

Following are brief descriptions of some of the first projects being undertaken in Mexico:

1) Baja Jatropha Biofuel Study: The principal source of power in Baja California is electricity, generated primarily from fossil fuels and supplied by local transmission companies. Dependent on the location, power outages lasting a few hours or at times several days are common.

To meet the energy needs of its facilities in Northern Baja Mexico, Marine Biology and Environmental Technologies, L.L.C. (MBET) is evaluating the potential for wind and solar power as well as for growing jatropha for biofuel. In some parts of the world, agrarian land and rain forest have been sacrificed for jatropha biodiesel production. This runs contrary to the sustainable and environmentally beneficial philosophy of EI and MBET.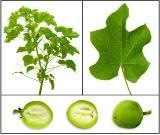 Initial research indicates there is the potential to grow and process indigenous jatropha on arid Baja wastelands as a new and more sustainable source for biofuel that would be cheaper than diesel and have fewer emissions. Jatropha curcas, found on the Mexican mainland just east of the southern tip of Baja California, is known to have the capability of producing a high quality biofuel, up to 10 times more efficient to produce than corn. It is a nitrogen-fixing plant, i.e. it pumps nitrogen from the air into the soil, which makes it an ideal organic fertilizer. Initial research indicates that Jatropha curcas may need additional water and perhaps some fertilizer to reach its full potential as a source for biofuel on barren wasteland. Jatropha cinerea, which is native to Baja California, has less biofuel potential but is more drought tolerant. Jatropha cardiophylla and J. cuneata are found in the Sonoran Desert, across from Baja California.

Ecology International in a possible partnership with MBET and the University of Southern California (USC), are proposing to conduct scientific studies on each of the indigenous jatropha species in northern Baja California and Mexico to determine the optimum growing and processing conditions to obtain the most sustainable biofuel from each, or combinations. Investigations will also be made of the effectiveness of hybrids of J. cinerea and J. curcas, and also the grafting/budding of J. curcas onto J. cinerea trunks/branches. The goal will be to maximize biofuel production using as little irrigation as possible for the tested plants and combinations and to determine likely locations for planting in northern Baja and southwest USA.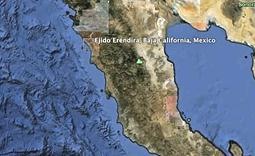 2) Erendira Ecosystem Restoration Project: The coastal marine area near Productores Marinos Baja (PMB), an aquaculture facility near Ejido Erendira in Baja California, used to be rich with marine life and fertile grounds for harvesting abalone. Overfishing, poaching and poor resource management have almost eradicated the abalone population. Similarly, recent climate change events have negatively impacted the existing kelp beds.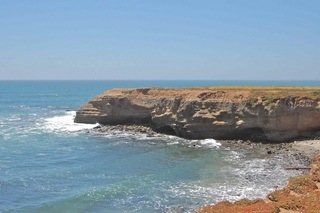 PMB currently spawns and grows abalone, oysters and clams and is capable of spawning and growing mussels and scallops, all on land. A microalgae lab provides food for its juvenile shellfish. Its mature abalone feed on kelp, which is harvested from local waters. As PMB expands its production, it wants to ensure a sufficient supply of kelp to support the needs of its abalone crop without depleting the local kelp beds.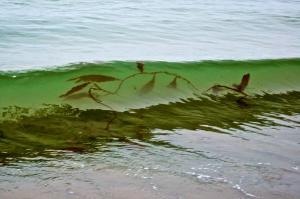 Ecology International in partnership with PMB, MBET, USC and Universidad Autónoma de Baja California (UABC) are proposing to conduct a research project to ensure the sustainability of the local marine biosphere in the vicinity of PMB. The plan is to repopulate the ocean with several native marine species in a concession adjacent to PMB which will satisfy their future kelp needs and demonstrate how coastal ecosystems in Baja California can be restored. It is hoped that the maintenance of a fully integrated ecosystem will enable sustainable harvesting of several key fishery resources greatly benefitting the local community of Ejido Erendira, a once thriving fishing community that has suffered under the mass depletion of its fishing grounds.

The initial species selected for recolonization are two species of macroalgae (Eisenia and Macrocystis pyrifera), mussels (Mytilus), oysters (Crassostrea giga) and at least two species of abalone (Haliotis rufescens and Haliotis corrugata).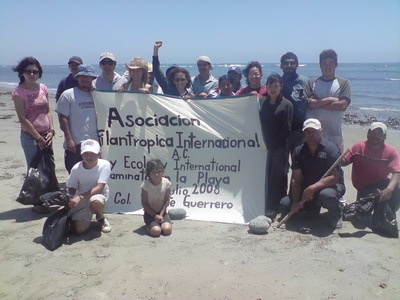 3) Cleaning the Beaches of Baja Mexico:
In Baja Mexico, dedicated members of the Asociación Filantrópica Internacional Inició, in association with Ecology International, have started a series of educational beach cleanup exercises near San Quintin. With their motto: "For Love of the Planet", the president of the non-governmental organization, Macrina Krauss, reports that the cleaning of the beaches is intended to happen on a regular basis. Instructional talks are also given by marine biologists and oceanographers on the ecology of the beach zone and how to protect the flora and fauna during each operation.

Participants include local citizens, workers from local businesses and scientists. Beach debris picked up includes a wide variety of wastes from diapers, to tire rims and scrap iron, to dead mackerel. Samples are also taken of the ocean water for chemical analysis to determine its overall quality. The intention of the programs is to create a better understanding of the local marine ecology (including how to protect and respect it) so that we and future generations can continue to enjoy the many benefits that it provides.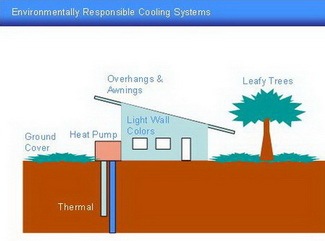 4) Culturally-Sensitive, Sustainable Housing Project: Almost 25% of the world's people live in substandard (slum style housing) and over 100 million are homeless according to the United Nations. If we expect all of the Earth's people to start living more sustainable lifestyles, then having affordable, culturally-sensitive sustainable homes for everyone will have to be part of the solution. The affluent will need to scale down their housing needs and the poor will need access to affordable and respectful places to live.

This is an area where Ecology International plans to take an active role working with other proven organizations such as Habitat for Humanity and the Real Goods Solar Living Institute to help fund the building of affordable, sustainable and culturally-sensitive new housing in developing countries around the world.

As a start, Ecology International, with possible sponsorship support from MBET is researching the possibility of a demonstration project of EI's vision of sustainable housing near an aquaculture facility in Baja, Mexico. The project goal will be to demonstrate the feasibility of building housing units in a developing country that are affordable, Mexican-themed and can satisfy best "sustainable" building practices including minimal construction waste, minimal use of non-renewable materials, and minimal energy input to maintain indoor comfort.